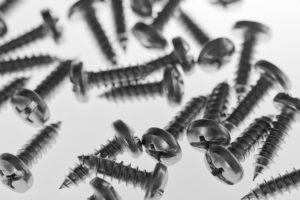 Conflicts of interest are my thing. My dissertation was on CEO bargaining in executive compensation contracts and my first academic publication dealt with how difficult financial advisor disclosures were to read. My favorite lecture to give students is on agency conflicts. Because of this, I see traps where people are or can be taken advantage of in day to day activities.
I can't help it.
I meet a friendly real estate agent, and I start wondering where their incentives are aligned. I read a website, and I want to know what commission they receive from recommending a product on Amazon. I listen to a financial advisor, and my mind nearly explodes with questions of kickbacks, commissions, and fee structures.
I'm a professionally trained skeptic.
Most people focus on the money-making aspect of finance, but there is little discussion of risk management. This is true of financial textbooks, websites, and academic literature. Protecting money isn't as sexy as making money. I get it.
Because of my interest in conflicts of interest, I decided to write a series of posts focused on keeping the money you worked hard for opposed to how to make that money in the first place. I have deemed this group of articles the "Don't Get Screwed Series." I hope that it continues to grow as I encounter some of the many situations that are ripe for shady characters to take advantage of an unsuspecting target.
My disclaimer to these posts is that just because a conflict of interest exists and can be exploited, doesn't mean it will. These posts are not intended to paint certain professions as unethical, lacking integrity, or wrong by any means. My goal is to point out situations where incentives may not be aligned correctly so that you as a consumer of these products or services can be more informed and rightly skeptical of cases where your wealth or income could be at risk.
So here it goes…the "Don't Get Screwed Series"
photo credit: screws cc license